Sale
With over 40 years of experience since our company was founded, Auto Bordin stands for the sale of carefully selected vehicles.
Our range includes both current models and timeless classics.
Each vehicle is thoroughly inspected by us and repaired if necessary to guarantee our customers the highest quality.
Our guiding principle is "We only sell vehicles that we would like to drive ourselves."
Therefore, we always have a variety of new, unique and rare vehicles on offer.
Purchase
Selling or trading in your vehicle?
If you are in possession of a vehicle that could interest us or if you would like to trade in a vehicle, please send us a photo and the most important information about your vehicle to the following e-mail address: info@autobordin.ch.
We will check your offer immediately and answer you as soon as possible. Thank you very much.
Funding
Would you like to use your desired vehicle without having to buy it?
A leasing contract makes this possible: you save the purchase price and only pay for the use.
Even for older vehicles that can no longer be leased, we have the right solution: we offer loans.
Contact us for a customized financing solution.
Our partners: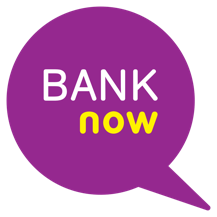 Warranty
Note: Unless otherwise stated in the ad, all our vehicles have been regularly serviced and subjected to strict tests by the Motor Vehicle Inspection Switzerland.
If you still want to take out insurance, we have just the thing for you.
You will already find information on Q-Base warranty offers in the respective vehicle advertisements. If you would like extended coverage, we are happy to offer additional cost-effective options.
The chart below shows the different warranty options that can be taken out when purchasing a vehicle.
( Only for vehicles which are not older than 12 years and have not more than 170'000 km )